WELCOME TO WHOLESOME FOOD SHOPPING MORE CONVENIENT THAN EVER.
 Philbrick's Fresh Market is a local, independent, family owned and operated food shopping experience like no
other. At Philbrick's, you'll find everything you need to make all of your meals more memorable, from the area's best selection of naturally raised meats to organic produce and hard to find specialty foods and ingredients And if there's something you don't see next time you're here, our helpful, food-loving staff will come to the rescue. Too busy to cook? Our amazing selection of restaurant-worthy prepared foods and sushi-to-go are always here for your convenience.

Please be our guest and take a closer look inside for all the delicious ingredients that make Philbrick's Fresh Market a food shopping experience like no other around.

 

 
Click HERE for the latest issue of Organic Bytes - some great reading in this issue!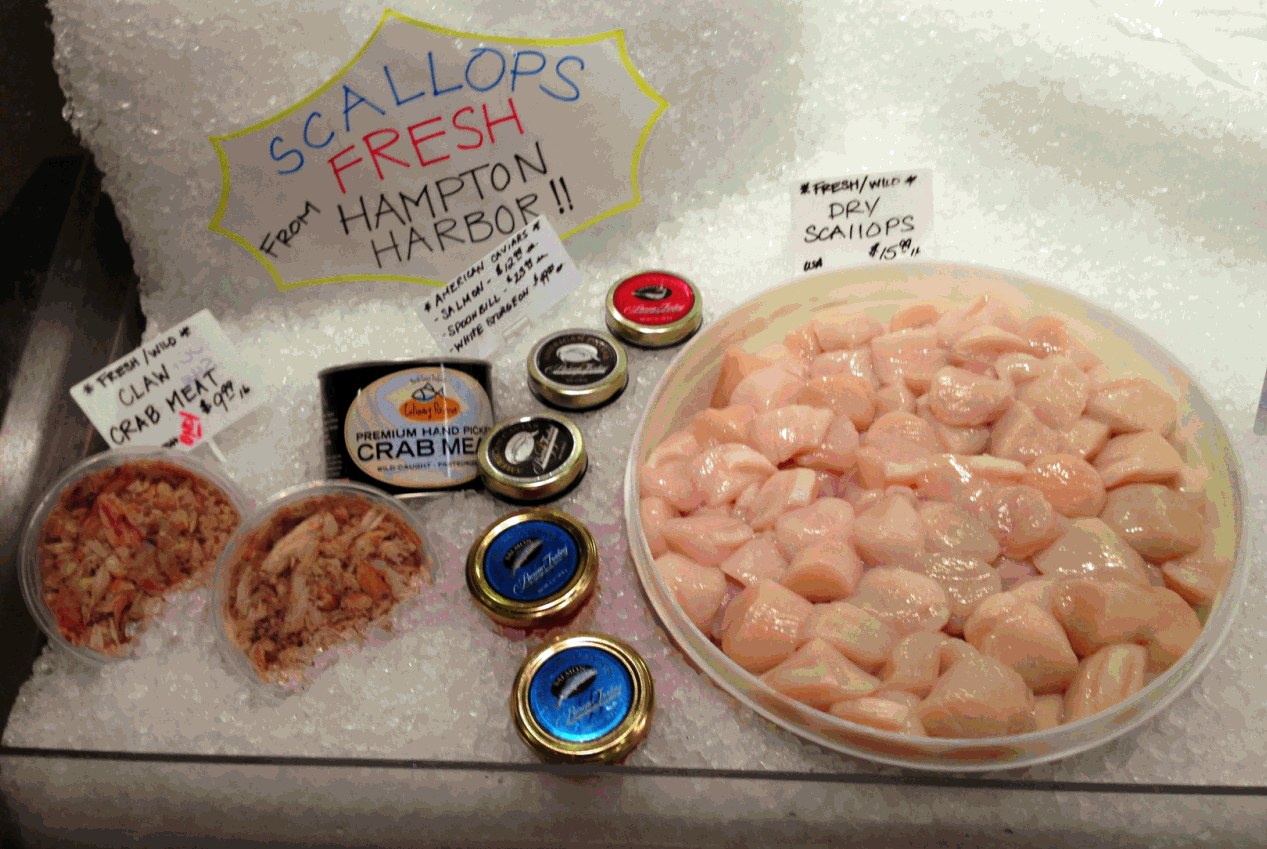 You've heard of Grass Feed Beef, but have you tried Ice Cream
made from the milk and cream of Grass Fed Cows?  New in our Portsmouth store - Jeni's Splendid Ice Creams.  Delicious!  Try some today. 
Several flavors to choose from including Dark Chocolate, Lemon Frozen Yogurt, Branbleberry Crisp, Brown Butter Almond Brittle and Goat Cheese with Red Cherries.
We support our local Farms here on the seacoast.  Click on the picture below to read more!


Thank You to Taste Magazine and Everyone in the Seacoast Area

for our Best of Taste 2012 award
for Best Gourmet Market!
Here are some of our SPECIALS in NORTH HAMPTON.
Grocery
Annie's Dressing All Natural   SALE PRICE 2 / $5.00        save $1.29   reg price $3.79
Annie Fruit Snacks                 SALE PRICE $3.99              save $1.30   reg price $5.29
Back To Nature Crackers       SALE PRICE $3.49
Glutenfreeda                         SALE PRICE $3.99
Think Bars                             SALE PRICE 2 / $3.00
IZZE SODA                            SALE PRICE  $3.99
Dairy

Amande Yogiurt SALE PRICE $1.19     Save 80c  each  reg price $1.99
So Delicious 6oz SALE Price  2 / $4.00   Save  49c  each reg price $2.49
Nasoya Tofu  SALE PRICE 2 / $4.00 Save 99c each  reg price $2.99
Frozen
Caesar's Pastas  3 varieties  3.99 each
Cedar Enchilada Pie  3.99 each
Dr. Praeger's Veggie Burger   3.79 each
PJ's Chicken Burrito  2 for 5.00
Sambazon Acai  2 varieties  4.99 each
Udi's Breads  3 varieties  4.29 each
Udi's Hamburger Buns  2 varieties  3.89 each
Udi's Hot Dog Buns  4.39 each
HBA
Avalon Renewal Cream  14.99 each
Avalon Cleanser & Balance  2 varieties  8.49 each
Humphrey Witch Hazel  6.29 each
Hyland Leg Cramp Ointment  6.79 each
Hyland Arnica  6.79 each
Yerba Psyllium Whole Husks  6.99 each
Yerba Psyllium Husk Powder  7.49 each
Here are some of our SPECIALS in PORTSMOUTH.
Frozen
HBA
Dairy
SoDelicious coconut milk yogurt, 2/$4
Organic Valley shredded cheeses, 4 varieties, $4.49
Nasoya tofu, 2/$4
Grocery
Vita Coca 500ml coconut water, 5 flavors, 2/$4
Arrowhead Mills assorted pancake mixes, GF, buttermilk, sprouted grain...prices vary
Amy's refried beans $2.29.  Save $0.80
Annie's Homegrown bunny crackers 2/$6, fruit snacks $3.99
Back To Nature cookies, $3.99 and 4pk mini's $4.09.  Save $1.50!
Crofter's premium spreads, 2/$5
Drew's dressing, $2.79
Glutino wafers and cookies, $3.79 and $3.49
Glutenfreeda oatmeal $3.99
NEW...Go Picnic, $3.99.  Complete lunch meal in a box!
Happy Baby, select flavors and sizes!!
R.W. Knudsen sparkling juices 4pk, $3.49
Newman"s Own Organics cat food, 3oz cans, 4/$5, and 5oz cans, 2/$3
Chocolove xoxoxo bars, 2/$4
NEW...Think! Divine bars $1.29
Think thin bars, 2/$3
Woodstock charcoal & wood chips, $8.99 and $4.89, respectively.
Woodstock relish and pickles, $4.19 and $4.39, respectively.
Wellness cat food, 5 NEW types!!! $10.99, save over $7.00
Stonyfield Farm co-founder Gary Hirshberg said the Londonderry-based yogurt company proves organic makes economic sense and he plans to take that message to Washington in a fight for the nation's health.  Read more here